In Conversation
---
with Object & Animal
5 October 2022
With an eclectic roster of directors and photographers, a division dedicated to live events, and a place in Ad Age's production company A-list Top 10, Object & Animal has come a long way fast. Founded in 2018 in the UK and US simultaneously, its impressive storytelling has been doing the business for big brands including Apple, Nike, Uber and others, supported by an underlying belief in the power of entertainment to inform, inspire and improve the world we live in.
For co-founder Dom Thomas, "Object & Animal is about making an impact through well-crafted, culturally relevant work. That means working on great ideas with great people, so creating a safe and inclusive environment for everyone to bring something to the table is crucial."
To do that requires engaging the right kind of creative talents, and with Object & Animal's roster of multidisciplinary creatives, talent is a founding principal. "We were and remain very cognisant of not having a roster of carbon-copy directors or a particular house-style," says Dom. "So we look for original storytellers, tastemakers and creatives that are hungry to defy convention in their approach to creative work. But the one thing that unites everyone, regardless of their background or experience, is a passion for bold ideas and excellence in execution. Irrespective of the medium in which you're working, without a strong concept and attention to detail in the craft, it's really just noise, and there's plenty of that already."
New talent can come in all shapes and sizes, it seems, depending on the project it applies itself to, but there is, says Dom, a noticeable shift across the industry. "More and more brands have seen the benefit of authenticity of voice and agency to tell a particular story, and are putting this at the heart of their campaigns. This allows more opportunities for young filmmakers who maybe didn't get those chances a few years back, but there's still a huge way to go." Nurturing that storytelling, and attending to it with the kind of craft skills that can achieve the flawless executions great work requires, is part and parcel of the Object & Animal approach.
"Each talent has a unique voice, bringing different skill sets, styles, experiences, and they have different ambitions as creatives, so it's important we listen to where that individual wants to be and what they want to achieve," says Dom. "We then work with them to plot a course to try and achieve that in the most efficient way we can. It's a constantly evolving dialogue, and often means looking for opportunities where others may not. Then it's assembling the best team of collaborators to help bring that vision to life, balancing emerging and experienced HODs and match-making creatively compatible personalities. Amber Grace Johnson or Natalie Rae are examples of directors that have continued to blow up project by project, and that's incredibly rewarding to see."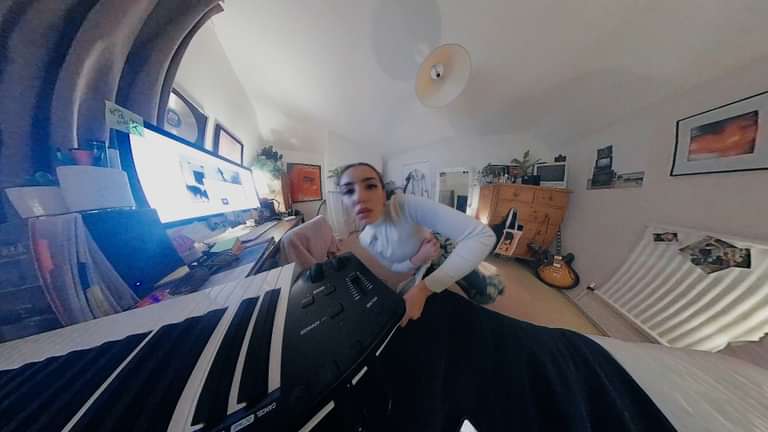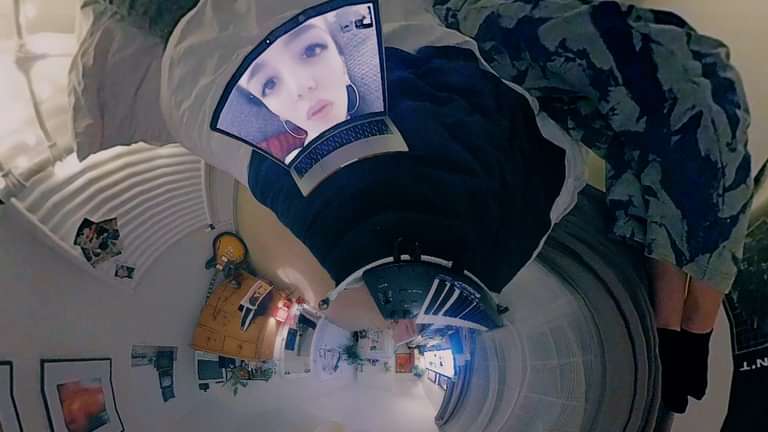 Dom admits to being inspired on a daily basis by some of the work he sees scouring the internet. As for what that new wave of online creatives bring with them, Dom is sure only of one thing – innovation. "There's innovation everywhere you look. Whether that's on the execution or distribution side, it means we're never looking back. I love tech, so it's hard not to get excited by the possibilities of incorporating these developments into our workflow."
In terms of cutting-edge tech, he points to using AI post-production on the launch film for META, directed by Andrew Thomas Huang for Droga5 NYC, with post production by Electric Theatre Collective, and also to the technology that allows remote – and globally collaborative – working a daily reality. "I'm excited to see opportunities for new talent to work from anywhere they choose, and to have a work/life balance that will be sustainable," he says.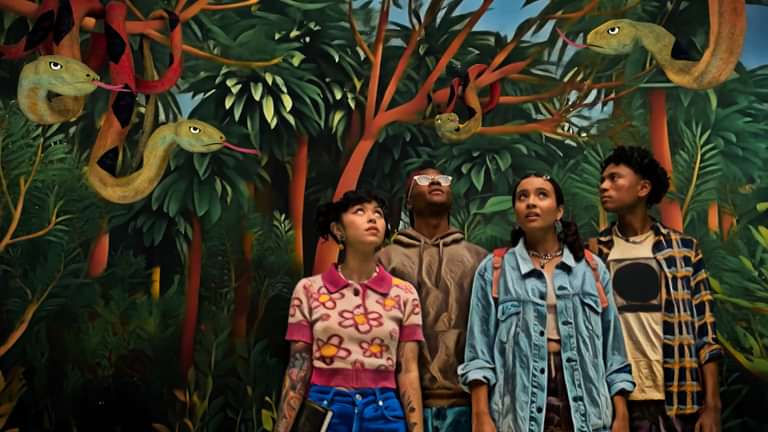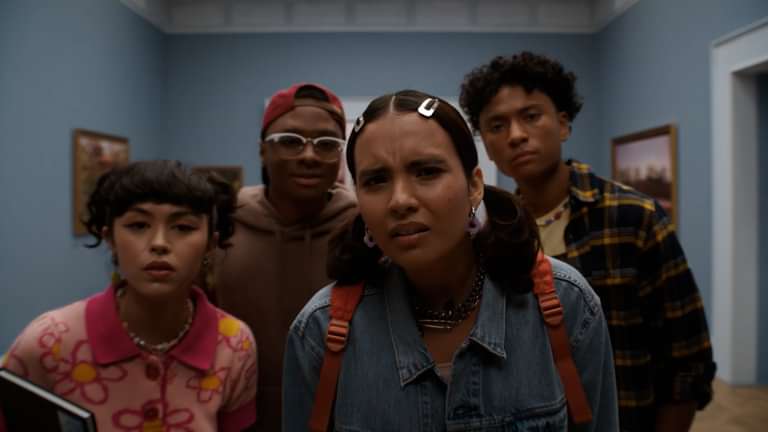 Among the new directorial talent he highlights is Glaswegian director and photographer Aidan Zamiri, whose reel includes Caprisongs, a 'visual mixtape' suite of FKA Twigs videos, and spots for the likes of Converse, Off-White and H&M.
"Aidan is an eternal optimist," says Dom. "He operates in a way that doesn't get bogged down with budget and time constraints, and constantly finds ways to express himself for the brand or artist he's collaborating with in a fresh and freeing way. His music video for Gracey ft Ruel's 'Empty Love' was one of my fave projects from early lockdown. He shot a video of himself as a guide then zoom-walked the talent through how to set up cameras in their own homes, 3D-scan their environments and capture their performances from multiple camera angles."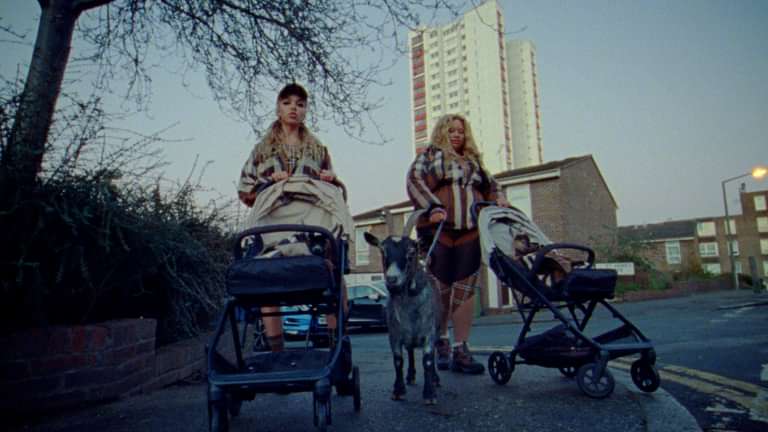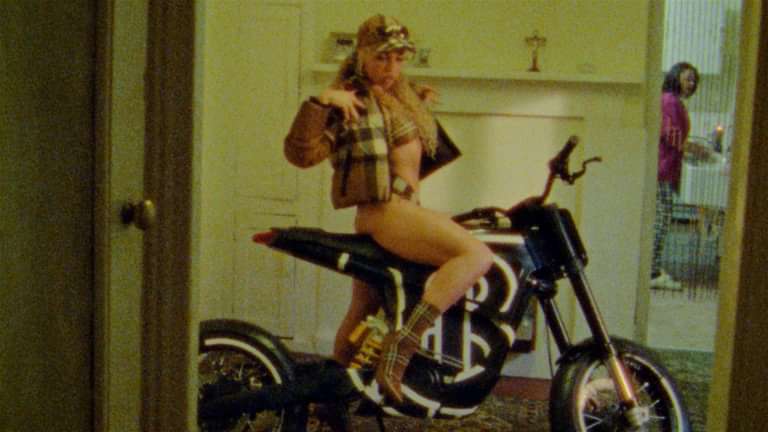 It's the strength of that kind of work by a new talent bringing new procedures and solutions through the door with them, that bonds Object & Animal to the mission of the Young Arrows. "We really want to help support emerging talent and give them a platform to have their work seen by the wider industry," says Dom, "and the Young Arrows is perfectly positioned to do this. When you're starting out you often have little if any resources, so these craftspeople are not just filmmakers and creatives, but innovators, entrepreneurs and magicians, and that's something worth celebrating. They're the future after all."