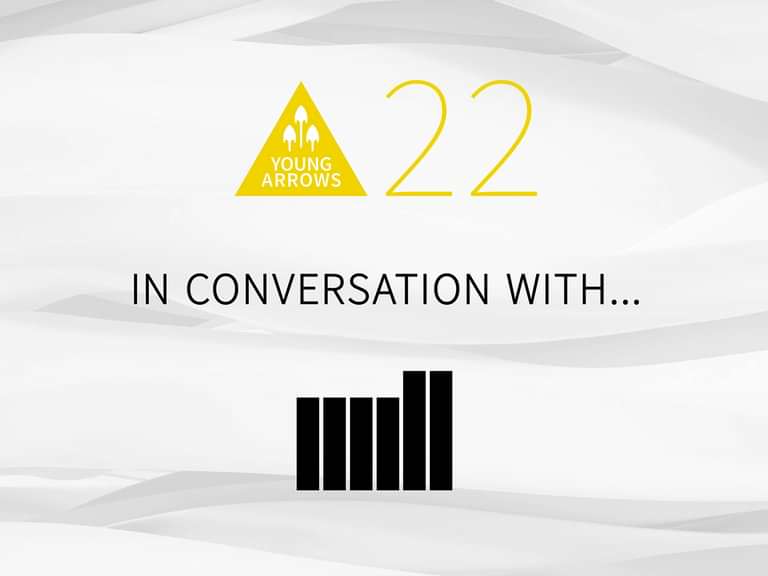 In Conversation
---
With The Mill
18 October 2022
With studios in London, Paris, Amsterdam, Berlin, New York, Los Angeles, Chicago, Seoul, Shanghai, and Bangalore, The Mill is a truly global force, working with agencies, production companies and brands across multiple media channels and platforms to create work that captivates and excites audiences. The artists, producers, directors and creative technologists who make up its roster work across digital and virtual experiences, as well as world-class VFX and video production, intent, as the company's tagline goes, on the business of creating the extraordinary.
As a huge global business with studios in ten cities, what is it that unites The Mill across all these cultures and time zones, and what does it see as its core mission? For executive vice president Mark Benson: "The Mill is inspired by the fundamental changes in the creative technology and media space, which are changing how we all live, consume content and engage with brands."
These profound changes in how we live and work – arguably accelerated by the pandemic conditions of recent years, as well as the dominance of the algorithm, and of the rise of machine learning and AI, which has more or less pressed the fast-forward button on culture, society and how we see ourselves, means new opportunities and new means of production for the talents at The Mill.
"We're focused on how we harness the creative and production excellence across VFX, Content Creation, Design and Experience to work with our clients and partners to deliver content and experiences that can be provocative, and are truly extraordinary," says Benson.
He points to recent work with HBO on House of the Dragon, employing talents from Experience, Design and VFX to forge the DracARys app. "Our Experience team were approached by HBO to create a sophisticated, responsive and personalised virtual creature that uses AR to 'live' in a user's phone, allowing fans to immerse themselves in the House of The Dragon world and 'nurture' their very own dragon," says Benson. Then The Mill's VFX team created a series of 2D and 3D billboards that rose over iconic locations including New York's Times Square, London's Piccadilly Circus and Melbourne's Bourke Street Mall. For Benson, it's work that "clearly highlights the appetite of our clients to embrace new technologies and create innovative and highly imaginative campaigns".
The Mill has been in the industry for more than 30 years, with a proven legacy for nurturing, training and developing outstanding talents, and like many in the past few years, has focused on creating opportunities for those talents from diverse and under-represented backgrounds to enter the industry, with The Mill providing the support and commitment they need to develop their careers.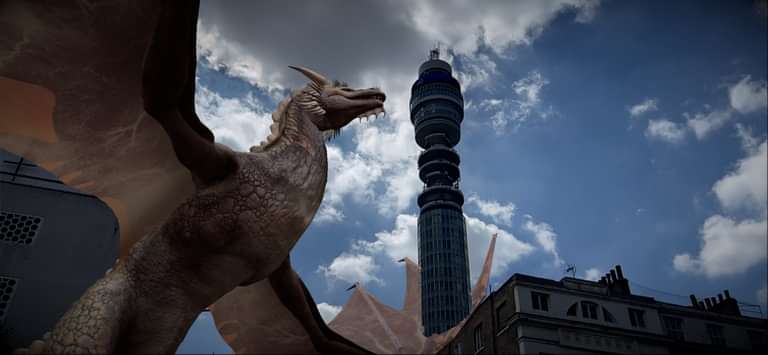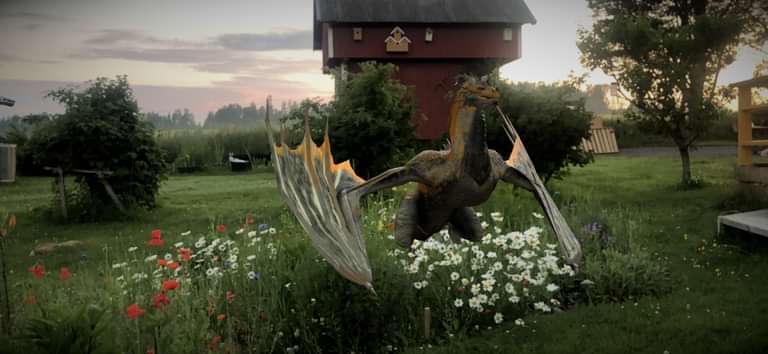 "We have strong relationships with industry partners who help identify new talent and connect them with companies like The Mill," says Benson. "Organisations such as the Black Girl Film School, Livity, Hidden and the AMT Youth Programme. We're inspired by the talent, energy and work that has been produced, and so appreciative that so many people work with The Mill as a result of these relationships and introductions."
The dynamic at play once new talents enter The Mill is the sharing of different ideas and skill sets, and the Two-Way Mentoring programme, of which many of its senior leaders are a part. "At The Mill, we want people to do the best work of their careers with us," says Benson, for whom a diversity of thought and experience prove essential to the company's success and evolution.
"We endeavour to include a diverse range of talent in every interview process, and regularly advertise our open roles on job boards aimed to reach a broad and inclusive range of candidates."
And with its ten studios spread evenly across the globe, it internally provides the means for its in-house talents to travel the world. "They can work in our studios across Europe, the US and Asia, empowering a sharing of cultures, backgrounds and aesthetics that supports our passion for producing the highest quality creative content," says Benson. "Our studios connect and engage internationally on a daily basis, and our Culture teams are committed to creating great opportunities for career development and shared learning across all Mill studios."
Being a truly global operation, the past few years of remote working has provided new and flexible ways of working at The Mill. It's not a trend that will end with social distancing. "We're embracing the opportunities that technology enables us to work more flexibly," says Benson, "but at the same time, we're seeing our studios thrive, with colleagues and clients working together, and with the fun and enjoyment of sharing studio environments together again."
Working remotely or in studio, The Mill's focus on "nurturing our next generation of creative, technology and production talent and ensuring we provide the necessary levels of learning, development and support" is one reason why it has stepped up as a sponsor of the Young Arrows.
"The Mill has a rich history of supporting emerging talent, across every creative, production and technical discipline," says Benson, "and this will always be a critical pillar of our culture and DNA. The Young Arrows Awards are an exciting and important initiative," he adds, "and we are totally committed to its ambition. Our industry has and will always rely on the nurturing of the next generation of talent, and it's great to see such a prestigious institution like the Arrows actively supporting in this way."