ARROWS IN FLIGHT
---
with Max Bach
29 August 2023
After the triumph that was the first ever Young Arrows, we are super hyped for this second year. So why should YOU enter? There are a multitude of reasons why young talent in the world of advertising should take the plunge and submit their work and we can talk about the benefits of recognising young talent until the cows come home, but who better to tell you why than our inaugural winners. Next up is Max Bach, our 2022 Student Commercial Of The Year winner.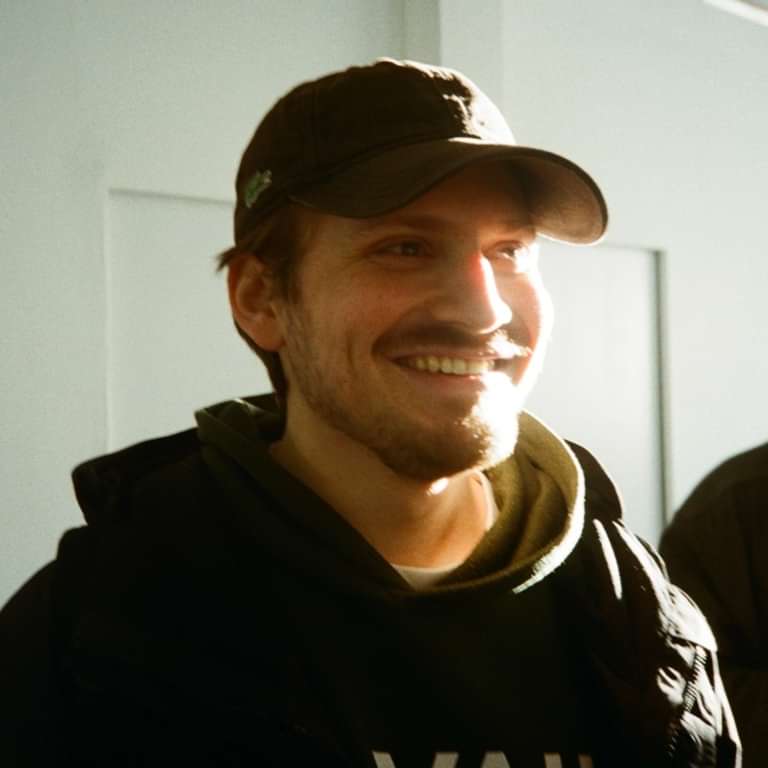 Max won the Student Commercial Of The Year category for the film Falconry Experience for Adventure 001 through NFTS.


Why did you / your company enter you in the Young Arrows?
I was entered on behalf of the NFTS. Our tutor, Stuart Harris, mentioned that "The British Arrows is one of the most coveted awards in advertising"; so it seemed like a no-brainer!
What did you think about being entered?
As I was entered on behalf of the school I didn't really know about it until the shortlist was released. It was a very pleasant surprise!
How did it feel to win? Did you expect to win?!
It was completely unexpected. In hindsight, I probably would've gotten a haircut if I had known I'd be up on stage with Reggie Yates.
Has winning had any impact on your career/career decisions?
Definitely! It's helped me get my foot in the door and I've managed to have a few meetings with production companies off the back of it. I've made some great contacts and have been given some helpful advice on my career going forward.
What do you think the benefits are of giving young talent opportunities in this way?
I think the most important aspect of the young arrows is to give new talent exposure and allow them to connect with other young arrow nominees. I'm still in contact with a few of the nominees I met last year and we make sure to check in with each other about networking events and opportunities.
What are your career goals?
My main goal is to make films that I would want to watch. I'm currently working on three micro-shorts and a music video and I hope, in the future, I'll be able to keep working on fun and creative projects.
What would you say to someone thinking of entering this year?
Do it! (And make sure you get a good haircut beforehand… just in case).
The Young Arrows 23 is open for entry until Wednesday 6 September - Download the Entry Pack here
Winners will be announced on Wednesday 1 November at BFI Southbank - Tickets are on sale here