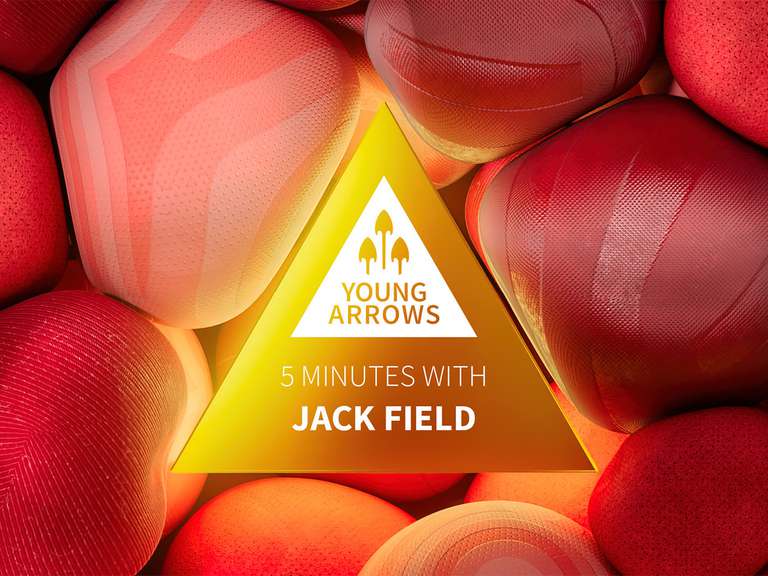 5 Minutes With
---
Jack Field, Motion Designer and Artist
23 January 2023
How did you get involved in the Young Arrows?
I was approached by Michael Lenz, who used to be my tutor at university. He's worked on the British Arrows graphics for a few years. The Young Arrows was all about celebrating young and upcoming talent, so they thought it would be nice to get an upcoming artist to produce the graphics for the event as well! And that's where I was invited to join the team.
What did you do and how do you feel it went?
I was responsible for the creative lead, overall concept and production of the event's motion graphics. Which included the main film, 3 sets of winners loops, the book cover and some posters which were placed around the BFI venue. My initial brief was quite simple. Use an equilateral triangle to represent the arrowhead, and use the yellow from the YA branding. The concept was based around using the triangle to represent the journey of a nominee - overcoming obstacles, having an influence and leaving an impact on the industry.
Overall, I was really proud of the outcome. It was by far the most ambitious project I've worked on and was the first time I've created something for a live audience. I decided to use a lot of physics simulations throughout the film which really pushed me out of my comfort zone. This also became the most problematic and time consuming part of the project and I would tackle it a bit differently now if I was to do this again.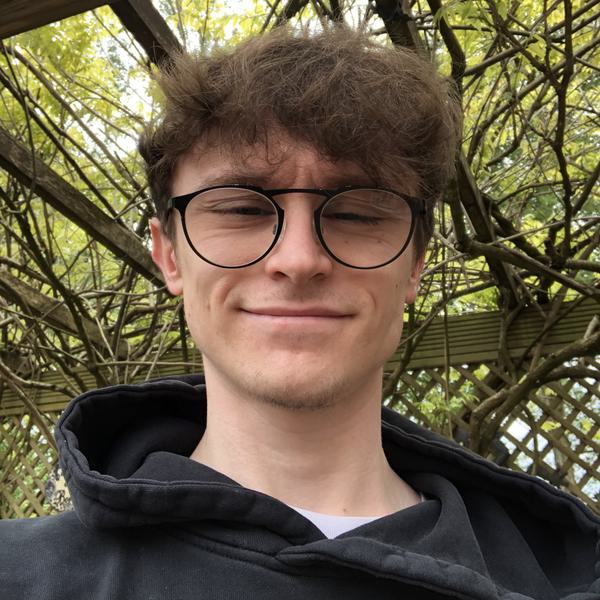 What impact do you think this will have on your career?
The Young Arrows has already had a huge impact on my career! I made so many great connections on the night of the show, one of which has even led to a full time role at one of the world's most credible studios.
I'm now working at Framestore as a Motion Designer. Which is quite a broad term to describe the role. But I will mostly be working in 3D using Cinema 4D amongst other software packages. I've already learned a lot about the company's pipeline and ways of operating on such a large scale.
What do you think the benefits are of giving young talent opportunities in this way?
Opportunities like this give young artists a chance to showcase their talent in front of many industry leading professionals. I can't express enough how important it is in this industry to make connections with the right people. And events like the Young Arrows are a real catalyst, enabling those connections to flourish.
What are your career goals?
Right now, I've just started a new role so I am working on integrating myself into the company and my department. Coming from a solo freelance background, it's really refreshing to join a team as it enables the work to reach a much richer and diverse outcome than what I could produce alone. I hope to learn a lot in this role before potentially setting up my own studio in the future.