The Elements Music is an award-winning original music, catalogue licensing, and sound design company. They are best known for their unique approach in creating 'mini-records' for advertising - authentic, record-quality original music that makes people ask, "where can I get that record?". We chatted with them about why they love what they do and a special project they're currently working on…
Speaking with Andy Carroll and Dann Liebermann of The Elements Music is a lesson in creative history. Andy is an acclaimed composer and Partner in the company, while Dann is the company's UK Executive Producer, running operations in London. The pair have so much energy as a team, having worked together on and off for the last 15 years. Dann even interned for Andy at his first music production company in the 90's. They work with many of the world's top brands such as Nike, Samsung, BMW, Dyson, John Lewis, Uber, and Land Rover, just to name a few, using a network of elite independent artists and composers from around the globe.
Chatting to them at Phil Manzanera's (of Roxy Music) Gallery Studios, a warehouse studio hidden in a gated mews off Kilburn Lane is a treat in itself; steeped in rock history and memorabilia, Andy and Dann relay historical facts of how the studio has played host to greats such as Annie Lennox and Dire Straits.
Andy and Dann's many years of experience is evident. Andy got into music while at art college in Brighton where he hosted nights DJ'ing and started messing around with sampling sounds and writing music. He moved to London after college to become a bass player in a band which quickly got signed to Virgin. Writing music to picture happened 'by chance' when his ex-band mate got an opportunity to demo on an ad for McDonald's. They won this and it was swiftly followed with the D&AD award-winning spot for Nike, 'Can I Kick It', directed by Tony Kaye.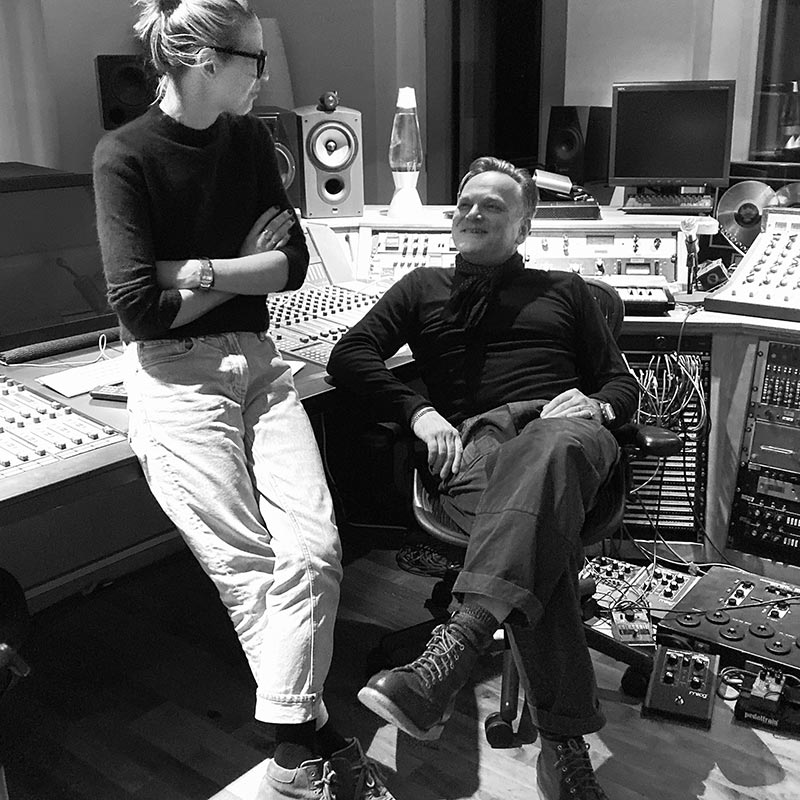 Dann was singing and writing songs from an early age. Working in world famous studios like Metropolis and Dave Gilmour's recording studio on a boat, Astoria, where she collaborated with Ian Brown. Much like Andy's chance entry into advertising, Dann sang her way in, when Andy produced her on a job for Mastercard for the 2006 FIFA World Cup. She swiftly found her feet working in the production side of advertising, having grown up in family with an agency head. After taking some time out to focus on family, she rejoined Andy and The Elements in 2016.
The Elements is headquartered in Los Angeles, where founding partners Ian Dalsemer and J Bonilla, along with the company's fourth partner, Dan Bewick, lead a staff of six in their Santa Monica space. Andy reconnected with them in 2015 during a Fireflies West trip to the States. Having worked together years earlier at Amber Music, the connection was already in place and after a successful collaboration on a Porsche spot for Mark Jenkinson, a further seven single-bid pitches for the brand followed, establishing their partnership. "Having a transatlantic company is a huge asset", says Dann. "We work a seamless clock enabling us to meet punishing deadlines and use all our resources on every project; from big budget projects recording name artists, to something that needs a killer track on a shoestring".
Creating the best outcomes for their clients is paramount at The Elements Music, and their commitment is well known. Andy says that the company is simply committed to making "excellent music" and making sure clients know they're in safe hands at all times. Dann adds that their passion for writing "mini records" stems from the experience that the whole team has and fact that they all come from record production and performance backgrounds.
When asked about how they come up with their original works, Andy says that it's a "process of research and enquiry" and "of finding out exactly what the brief is." Getting the brief right is important, as Dann says, "then we have to translate the client brief into composer language to make sure we get the brief right for the composers!" There are many people involved in this process, and collaboration can sometimes be challenging, but both Dann and Andy agree that above all it's very enjoyable. "I just really love what I do," says Andy with Dann agreeing. They both feel that what they do goes beyond business; it's teamwork and that's what makes it so great.
With the business growing and their team spread across both sides of the Atlantic, technology has made it easier to communicate, and both note that tech has changed the industry. Andy recognises that a really good idea can now be composed and made on a laptop in very little time. "It has opened up the industry; there's now a broader spectrum of what you can do, and budgets have shrunk," he says. However, there is still a very human element to it all as you need to be able to understand music.
This human element is something which can sometimes hinder, but luckily for Andy he says he rarely gets writers block, something which serves him well when both he and Dann have roles that are not purely confined to writing and producing. When not composing, both Andy and Dann are working on growing the business, with Dann saying that "every day is different."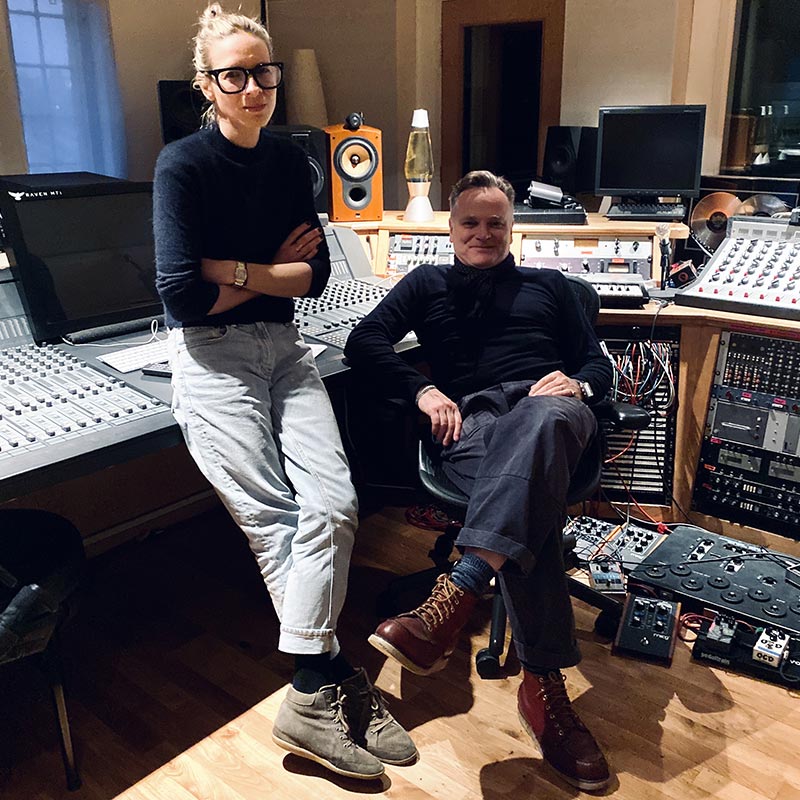 As 2020 kicks off, Dann's days are even more different as she is a British Arrows Craft judge, a testament to her industry experience. Both Dann and Andy have a long history with the British Arrows, Andy having brought home his first many years ago and Dann, who grew up in an advertising family, being used to her dad bringing them home. To them, the British Arrows are a very big part of the industry and are deeply embedded in the industry's heritage.
This year, The Elements Music will have a special role in bringing the British Arrows to life. They're working on a few surprises to celebrate the British Arrows return to Grosvenor House and the refreshed format, as well as celebrating the industry coming together to recognise one another. They're keeping everything a secret for now, and we can't wait to hear it!
To read more about The Elements Music, click here. To hear their work in action at the 2020 British Arrows, buy your tickets here.