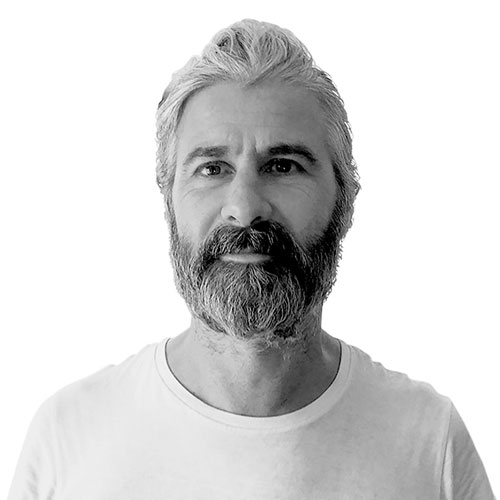 Chris Watling
Head of Production, Droga5
In the UK we pride ourselves on being a base of creativity and craft. But are we? Every year the British Arrows gives us a genuine snapshot of where we really are, both as clients, agencies and production companies in the ever-changing world of different media platforms.
Matthew started his production career in 1991. He has worked on most rungs of the production ladder, now finding himself working for his own production company, Riff Raff which he started in 2010.
Prior to Riff Raff he produced award winning creative work for clients such as Cadbury's, Nike, Adidas, Orange, Olympus, JC Penney, Diet Coke as well as music videos for the likes of The Streets, Madonna, LCD Soundsystem, Bats for Lashes, Badly Drawn Boy, Basement Jaxx, Coldplay and Kings of Leon. Directors he produced for include Dougal Wilson (7 years), Juan Cabral, Patrick Daughters and Adam Smith to name but a few. The highlight was producing the Cannes Grand Prix-winning Cadbury's Gorilla commercial in 2008, for which he also picked up a D&AD black pencil and won the British Arrows Commercial of the Year for his efforts.
At Riff Raff over the past 9 years Matthew has been successful in helping the likes of Megaforce, Francois Rousselet, The Sacred Egg & David Wilson gain both local and international acclaim. Recent work with up-and-coming directors such as Finn Keenan, Ryan Staake, Rich Hall and Alden Volney continue to show his ability to both find and nurture talent in the advertising industry.
In recent years with Riff Raff, he has produced work for the likes of Wes Anderson for adam&eveDDB and H&M, The Sacred Egg's Cannes Grand Prix-winning Mailchimp for Droga 5 New York as well as the most awarded British Arrows and D&AD commercial ever, Megaforce's Nike LDNR through Wieden+Kennedy London.
He currently spends his time trying to make his bio interesting as well as trying to move Riff Raff up the proverbial production company ladder, which he is having some success with being humbled to win Creative Circle's Production Company of the Year for 2017 & 2018, SHOTS Production Company of the Year 2018 and The British Arrows Production Company of the Year 2019.
In 2019 he expanded Riff Raff into the US, as well as starting a social media company and finally getting his toy bear YAKO to a mass market.