Not all that long ago it may have seemed that technology and creativity had no place together. Fast forward to 2019 – we're about to enter a new decade; AI insights are being used to create ground-breaking campaigns and virtual reality allows people to experience advertising activations in ways they never have before.
How are companies in the British Arrows community combining technology and creativity? We spoke to Managing Director UK, Shelby Akosa and Head of Marketing, Andrew Fox from content delivery company and sponsor of the British Arrows, Peach, about how their technology is being used to enhance the creative process and what part they play in the advertising industry.
"We believe we can give creatives back the time that allows them to be more creative and flexible" says Shelby. Having worked in the industry for over 20 years, she knows first-hand the inefficiencies that can occur when getting ads to market. Now with the ease of the advertising delivery platform offered by Peach, getting ads to where they need to be has never been easier. Peach enables the delivery of different types of ads, all through one platform, getting ads to market faster and in the best quality possible.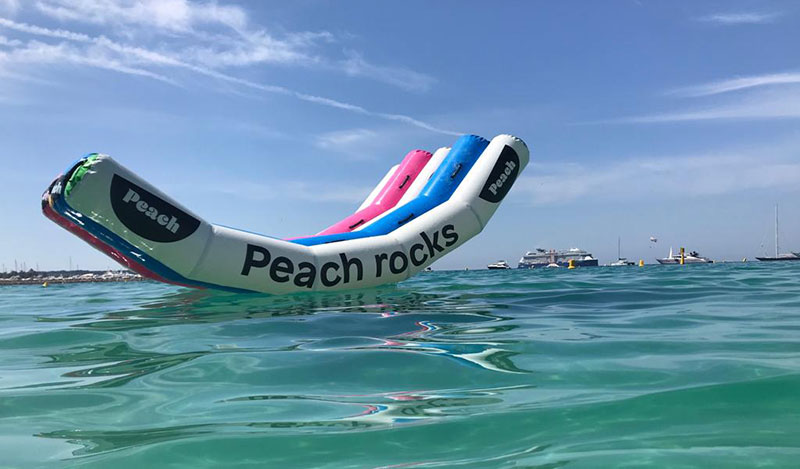 The quality of the ads is something that is important to Peach and one of the reasons that they choose to be associated with an awards event such as the British Arrows. It's the "Oscars of advertising," says Shelby on their sponsorship. "The level of creativity that comes from the awards is something that we at Peach want to be associated with."
Peach's longstanding relationship working with many of the top creative agencies didn't automatically mean that they always felt part of the creative process, but they are now incredibly proud to support the industry at various stages of a campaign due to the insights and data that they are able to share. Peach has been able to become a part of the process from the start, assisting in the creation of more impactful campaigns. With most ads now being multi-market and multi-channel, Peach understands how complex getting the right content to market at the right time can be, and valuing their stakeholders' time, they make this component of the campaign simple, enabling agencies and brands to work on more focused, creative campaigns.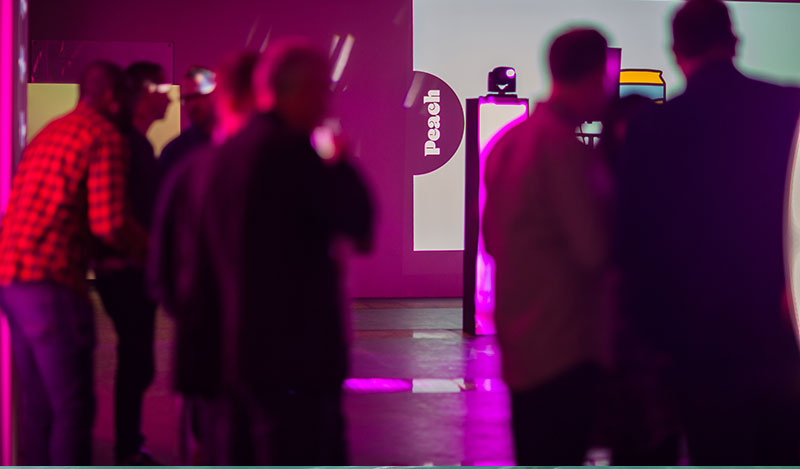 With Peach seeing all the elements that need to work together in order to produce a beautiful piece of content, they understand how important it is to get the ad to its final destination as crisp as when it left the studio. "The quality of the ad is important for all involved but especially for the Craft community as it's their livelihood", notes Shelby. And with the explosion of different advertising channels meaning we're now often viewing content on small screens in the palm of our hands, the quality is even more important.
These changes to the way that we are consuming advertising has also changed the kind of data that Peach now has access to. "We can now look at data in new and interesting ways," says Andrew. For example, they're seeing distribution channels such as Twitter requiring ever shorter and sharper ads. The optimal length of an ad has changed so much with the explosion of channels. With these channels has come new challenges, and Shelby notes that a huge number of digital campaigns start late due to inefficiencies in the process. There are now so many places for ads to be delivered and different versions required, this leads Shelby and Andrew to dispel the myth that ad delivery times for TV are longer – digital actually requires more time.
"It's often eye popping for people that the digital world is so much less advanced from an advertising perspective," says Shelby, noting that the process to get a digital ad out to market can actually take longer than getting a TV ad to air. "It's deeply ironic really," says Shelby, "it's a chaotic process." Andrew agrees, adding that "external spreadsheets, expired links, broken links; these are not a long-term solution," especially not for something that is not set to go anywhere and is seeing ever increasing spend from the industry. "The industry is realising that this is not the way," Andrew adds.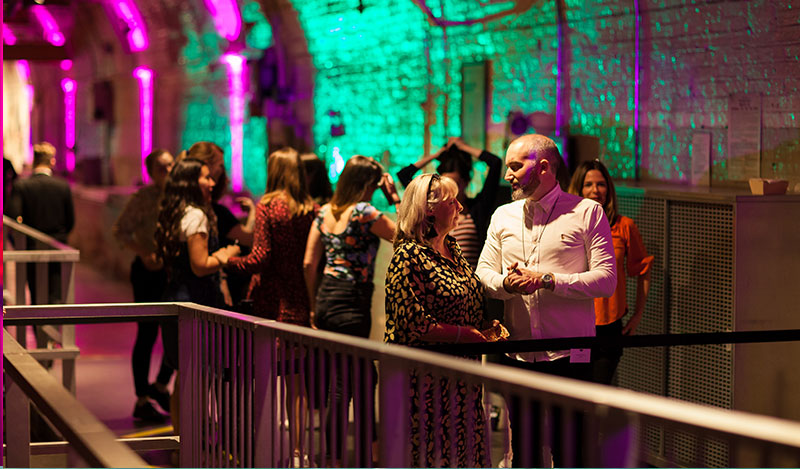 Peach work every day to remove these inefficiencies, with Shelby saying that Peach are the "people who know how to get things done." From getting the ads onto air to the team called Peach People; the value of the team really coming into its own when things get complex – you don't want your edgy piece of content going out to market only to find out you're not allowed to use an image or piece of music in it, so Peach's ability to take care of usage rights is an extra assistance to the creative community, both Andrew and Shelby note.
Peach are working hard to remove these inefficiencies for advertisers at every step of the campaign. "An advertiser will want all their campaigns to go live all at once, but digital campaigns can be fraught with complexity meaning that sometimes you can't react quickly – TV and linear is a far simpler process." Inefficiency is perpetuated by silos and a huge number of people communicate over a variety of tools rather than in once place; Peach is helping to break down these silos, enabling transparency and creating an audit trail which has not always existed in the digital world, putting trust into digital where there has previously been a lack of oversight.
Find out more about Peach here.