BOARD OF DIRECTORS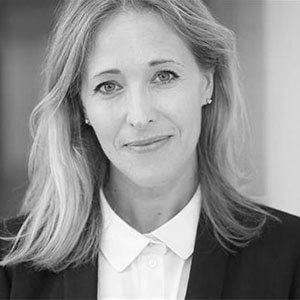 Clare Donald
Co-Chair
Chief Production Officer, Publicis Groupe UK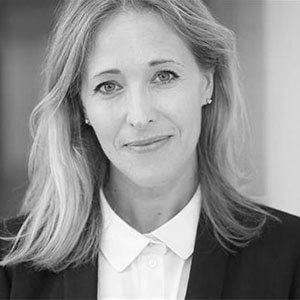 Clare Donald
Co-Chair
Chief Production Officer, Publicis Groupe UK
Clare started as a runner in a commercial production company. She won best ad of 1994 at the Royal Television Awards within her first year as a Producer.
After a few years producing in commercials for a number of award winning Directors, she decided to try an alternative path, going into feature film development and production. She was Associate Producer on 'SpiceWorld - the Movie' in 1997.
Back in advertising production, and keen to widen her experience, she took a job at AMV/BBDO which saw the start of her career as an agency producer. In 2006 she became Deputy Head of TV at JWT (whilst also becoming the 6th most awarded producer in the world) followed by a stint at Mother. In 2011, she became Head of Operations at Havas, managing film, digital and print production.
In March 2013, Clare was approached by Google, and left the agency world to go client side, working as Head of Operations for Google Creative Lab EMEA.
Lured back into advertising, she joined Ogilvy London as Chief Production Officer in June 2016. In 2017, the agency was top of the new billings rankings and shortlisted for agency of the year in December of that year.
In September 2018, Clare moved to Unreasonable Studios as Global Managing Director, working across seven production offices worldwide.
Kicking off the new decade, Clare began her latest challenge as Chief Production Officer of Publicis Groupe UK, championing production and raising levels of craft across the 27 UK agencies.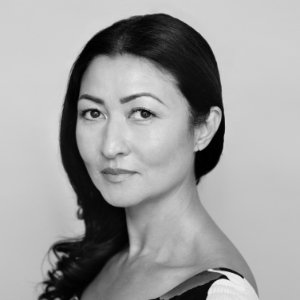 Jani Guest
Co-Chair
Managing Director, Independent Films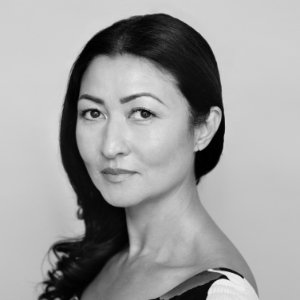 Jani Guest
Co-Chair
Managing Director, Independent Films
The British Arrows shines out amongst all other award shows for its commitment to ideas, storytelling, and craft. It honours the Best of Britain and celebrates the creative dedication of those who are so committed to producing outstanding work. It is an honour and privilege to be on their board.
Jani Guest is Co-Founder and Managing Director of Independent Films. The award-winning production company, which is responsible for some of the highest profile advertising films of the last decade, earning a BAFTA for the short film Room 8, directed by James W Griffiths, and a Grand Prix at Cannes for Alejandro González Iñárritu's World Cup Nike campaign film, Write the Future.
Jani started her career as a director's rep in 1995 at Satellite Films, a sister company of Propaganda, where she evolved into Executive Producer of both companies, representing a director's roster both in the UK and Europe that included Spike Jonze, Mark Romanek, and David Fincher.
In 2001, Jani infused her passion for nurturing upcoming and established directorsinto the newly launched Independent Films. Independent developed a different model for business, embracing an international approach that attracts some of the biggest industry names to its roster.
In 2013, Independent Films founded Indy8, its content division, dedicated to producing online and brand-funded content. From beautiful reality to sharp comedy, the Indy8 mission is to produce unexpected films that provoke, engage and entertain audiences. A hub for new talent to grow, Indy8 sits in a unique position to understand both agency and client requirements while preserving the highest quality of artistry in the final product.
The passion project, Kidspiration, emerged in 2016 as a new media brand created for kids between 8 and 12 years old. The channel's content seeks to empower, engage, and inform young people through online shows that introduce kids from all walks of life to the people and ideas changing our world. Kidspiration allows kids to feel proud and enthusiastic about being smart and informed!
Jani works to foster a culture of community within everything she does and is continually inspired by her incredibly talented directors and colleagues.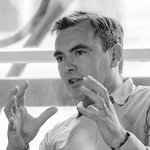 Andy Gulliman
Granville Gulliman & Co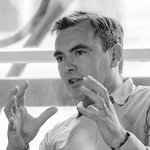 Andy Gulliman
Granville Gulliman & Co
Andy oversees excellence in broadcast across the main agency and champions end-to-end creativity, with involvement at all stages in the planning and development of campaigns.
Andy joined Saatchi & Saatchi in October 2003 after a short stint at RSA Films. Prior to that he had a longer stint at BBH where he produced multi-award-winning campaigns for Levi's including 'Twist' and 'Odyssey' and the Xbox launch films 'Mosquito' and 'Champagne'
AMV gave Andy the first break as Agency Producer and the experience of working with Spike Jonze on the Wrangler Jeans Rodeo Riders Campaign.
Andy has Producer credits on a host of awards including a Black Pencil at the D&AD Awards; Golds at Cannes; Golds at the BTAA and Grand Prix from the Art Directors Club of Europe.
He lives in London with his wife and three children.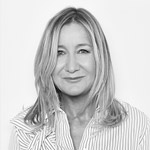 Anne Batz
CEO and Founder, The Talent Republic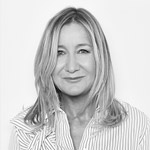 Anne Batz
CEO and Founder, The Talent Republic
"Wonderful to be involved in the Oscars of the advertising industry. Honoured and excited to be a small part, of laying down some new foundations, for its future."
Anne's first job was at the Royal Shakespeare Company and her passion for stage, film and TV drama has been a constant thread throughout her career. In 1997, after several years with the BBC and MTV Europe, she founded Hero Films and also acted as an Associate Producer for Renaissance Films. During this time she worked alongside many acclaimed British Casting Directors and established lasting ties with the most influential theatrical talent agencies in the UK and USA. In 2003 she produced indie feature 'One Last Chance', which premiered at the London Film Festival and was released theatrically in 2004.
Anne founded Talent Republic in 2006 and it has become the leading independent talent brokering company in Europe.
Notable campaigns she has worked across include; Spice Girls (Walkers/AMV), Gerard Butler (Enterprise/The Corner), Olivia Colman, Riz Ahmed, Gary Oldman, Anthony Joshua (BA/Ogilvy), Martin Freeman (Vodafone/Ogilvy), Ryan Reynolds, Jeremy Renner, Alec Baldwin, Rebel Wilson & Ewan McGregor (BT/AMV) and Jeff Goldblum (Currys PC World/AMV).
Talent Republic combines Anne's three favourite roles as Casting Director, Producer and Entertainment Lawyer.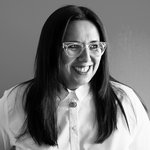 Chaka Sobhani
Chief Creative Officer, Leo Burnett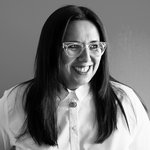 Chaka Sobhani
Chief Creative Officer, Leo Burnett
Chaka Sobhani is Chief Creative Officer of Leo Burnett London.
With 20 years of experience as an award winning director, writer and creative director, she has worked for the biggest broadcasters, brands and agencies worldwide.
She hasn't had a conventional advertising career, having spent over 10 years as a film maker and in television. Chaka was recruited by ITV to set up and ECD their first in-house creative agency, production company and design studio.
During this time, the network regained the no.1 position in the UK, created its most successful global formats and content in the X Factor and Downton Abbey, and won the prestigious Channel of the Year for the first time in their history, as well as numerous BAFTA's and the Rose D'Or.
Chaka then spent a number of years at leading independent agency Mother, running a number of accounts and building their content ability, before joining Leo Burnett.
She has worked on countless brands including McDonalds, Boots, Coca Cola, Kellogg, Co-op, Sky, NSPCC, Stella Artois, Agent Provocateur and Adidas. Highly awarded amongst all the major honours, Chaka has overseen Leo Burnett London be named Agency of the Year 2016 by Epica and Direct Agency of the Year 2016 by Campaign, as well be part of the most awarded network in the world (according to AdAges 2015 Awards Report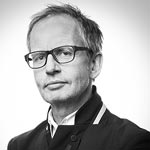 Charlie Crompton
Partner, Rogue Films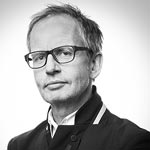 Charlie Crompton
Partner, Rogue Films
Charlie is best known as the chairman of The British Arrows 2016-2019 and co-founder and Executive Creative Director of Rogue.
Formed in 1998 Rogue has become one of the most well respected and unique boutique production companies in London with a select group of directors including Sam Brown, Stacy Wall and Mark Zibert, who have won Academy Awards, BAFTAs, Grammy's, MVA's, Cannes Lions, D&AD's, Creative Circles and of course British Arrows.
When he's not either talking about films or making them, he's an avid skier, cyclist, motorcyclist, life enthusiast and marmot juggler.
Like Tom Cruise, he's much smaller in real life. Like Ronnie Corbett, all his stories are much longer than they need to be and are only loosely based on the truth.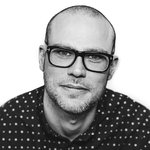 Danny Edwards
Co-Editor, Shots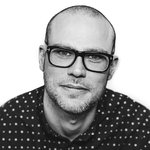 Danny Edwards
Co-Editor, Shots
The British Arrows is one of the most respected advocates of creative advertising in the business and to be invited to sit on the board alongside such notable champions - not to mention creators - of the industry's most innovative work is a great honour. I'm excited to listen to and learn from the other board members and hopefully, in some small way, help promote and shape the Arrows for the years ahead.
Danny Edwards is the co-editor of shots and, alongside Jamie Madge, is responsible for the editorial content of shots.net, shots magazine and the brand's affiliated events. Over his 20 year career at shots he has covered the creative output of the global advertising arena, showcasing the best work and interviewing the most creative and inspiring companies and people in the industry.He has served on a variety of advertising award show juries includingthe Epica Awards,the Porsche Awards,the Music Video Awards, and also sits on the committee of theYoung Director Awards. He has chaired events and panel discussion at ProMax, the YDA, Creative Week and the Daydreaming with... event, interviewing creative luminaries such as John Hegarty, John Hillcoat, UNKLE's James Lavelle, Alma Har'el and others.Outside of his work for shots he has also written for media publications including Screen International, The Cannes Lions Daily and The Guardian.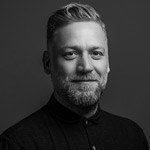 Dave Monk
Executive Creative Director, Publicis•Poke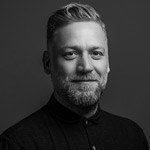 Dave Monk
Executive Creative Director, Publicis•Poke
The aptly named British Arrows is probably the sharpest gauge of filmed content across all the awards shows. It's an absolute privilege to sit alongside such prestigious names and razor-sharp minds, and let's face it, when a bunch of producers get together to produce an awards show, you know it's going to be the best show of the year.
Dave began his career in advertising at BBH London where he worked for eleven years, rising through the ranks to Creative Director, and a becoming a member of BBH's Board of Directors.
In 2010 he moved from BBH to Grey London, where he was Deputy ECD and over five years helped Grey to become one of the most respected agencies in the UK, co-running the creative department, and clocking up a portfolio of award-winning work for The Times & The Sunday Times, which led to Grey's first ever D&AD Yellow Pencil and two Black Pencils for Most Awarded Client, and Most Awarded Agency.
Dave began his career as a junior creative at BBH in 1999, where he worked for 11 years, picking up most major awards along the way. He became a Creative Director in 2006, and in 2007 was invited onto the Board of Directors.
In 2010 Dave moved to Grey London, an agency not known for its creative strength with the task of building the agency's profile and output. Over the next five years he helped to steer and elevate it to one of the most respected and awarded agencies in the UK. Dave's work for The Sunday Times is of particular note with campaigns for The Sunday Times Culture magazine, The Rich List, and the branded content campaign 'The Unquiet Film Series'.
Dave is currently Executive Creative Director at Publicis•Poke where he has led and strengthened the creative team and output across the agency's biggest clients while building an eclectic catalogue of award-winning work for the likes of Heineken, Renault, and the Game of Thrones & HBO partnership for Tourism Ireland.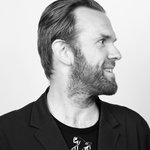 David Kolbusz
Chief Creative Officer, Droga5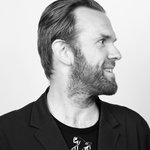 David Kolbusz
Chief Creative Officer, Droga5
David is the Chief Creative Officer at Droga5 London and has been for a couple years now, toiling away on established brands like Uniqlo, Danone, launching films like Baywatch, and helping start brands from scratch like sports betting app Kwiff.
He arrived from Wieden+Kennedy New York where he was the Executive Creative Director. During his time there, he helped raise the creative profile of the agency, doing brand-building work for the likes of GAP, Delta Airlines, Southern Comfort, Nike Brand Jordan and Squarespace.
Prior to WKNY, he was the Deputy Executive Creative Director at BBH London where he helped oversee the creative department and ran the Axe/Lynx global account along with The Guardian, creating the Three Little Pigs work which was the UK's most-awarded campaign in 2012.
Along with stints at Goodby, Silverstein & Partners San Francisco, Mother London, and TBWA, he combines a global scope with strategic rigour and a passion for making brands famous.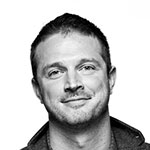 Davud Karbassioun
President, PULSE FILMS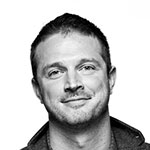 Davud Karbassioun
President, PULSE FILMS
"The arrows keeps me grounded and connected to the very best people and work in the industry. It reminds me whats important and what attracted me to this mad universe.
I look left and right on the board of directors and am surrounded by those that have and continue to push and inspire me to be responsible and obsessive about what we make and how we make it."
"Dav" oversees the Pulse Films Global Commercial & Music Videos offering at Pulse Films.
In 2017 he moved to Los Angeles to build the US offering.
Pulse Films in a next generation, international production company that have a footprint in both advertising and entertainment and deliver visual storytelling at the very highest level in both worlds.
Before taking the helm at Pulse Films four years ago he was at BBH for fifteen years where he was the Worldwide Chief Production Officer.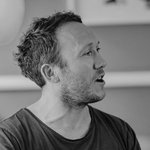 Lee Pavey
VFX Producer, Electric Theatre Collective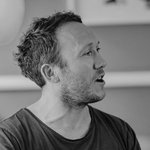 Lee Pavey
VFX Producer, Electric Theatre Collective
Lee co-founded Electric Theatre Collective in 2011. Since opening, they have established themselves as one of London's top Visual effects companies, picking up various awards for their work on some of the best commercials, music videos and short films as well as Visual Effects Company of the year at Ciclope.
Over the past 20 years, Lee has worked with some of the most highly regarded directors including Ringan Ledwidge, Adam Berg, Sam Brown, Seb Edwards and Si & Ad as well as continuing to seek out and work with with some of advertising best young directors including Us, MJ Delaney and Ben Liam Jones.
Prior to Electric Theatre, Lee worked at Various companies including The Mill LA, The Mill London, Golden Sq and Glassworks. During this time he worked on award winning work including Chris Cunningham's "Rubber Johnny", He also worked on the Gorillaz / Madonna stage show collaboration for the US Grammys as well as working with Casey Affleck on his first feature 'I'm still here'.

Lee is a member of our Diversity Sub Committee.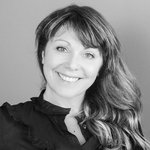 Lisette Nice
Founder & Managing Director, Factory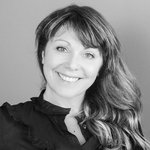 Lisette Nice
Founder & Managing Director, Factory
I am thrilled and honoured to be joining the board of the British Arrows. I can't wait to work with this amazing group of people. The British Arrows are the most prestigious awards in the UK and I am delighted to be involved in shaping its future
Graduating with a BA Hons degree in Performing Arts, Lisette began her career making tv ads and promos for the music industry.
In 1997 she established the first version of what is now Factory, 22 years on, and the Factory family has grown to include partner companies SIREN, TEXTURE & HONEY. Specializing in sound design, music composition & supervision, re-records, content production, voice casting and directing.
Carving out a reputation for creative excellence Factory have become a leading force in sound design across the globe producing some of the most revered and awarded work of recent years. Recognised by the likes of Cannes Lions, BAFTA, D&AD, British Arrows and Clio's to name a few.
Lisette leads the group with passion and consistency but if you ask her what the most rewarding part of her job is, she will tell you with pride that it is mentoring her very talented and inspiring team.
Managing director, wife, mother, daughter, sister, friend. Lisette is all of these things but not necessarily in that order!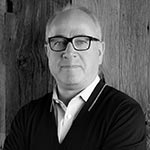 Mark Benson
CEO, MPC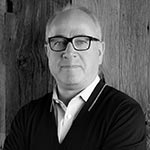 Mark Benson
CEO, MPC
It is a great honour to be a Director of the British Arrows. As our industry evolves, the British Arrows continues to recognise brands and the new ways in which they communicate, engage and innovate across different media. It continues to acknowledge and celebrate the very best creative work, and the people behind it who challenge and provoke the meaning of what "being the best" really means…
Mark is CEO of the Academy Award winning creative studio, Moving Picture Company (MPC). Having spent his career rising through the ranks at MPC, Mark has seen how significantly the industry has evolved, and overseen the studio's evolution at the same time. Mark has grown MPC to a global creative studio, working in multiple territories with clients and partners around the world. With this growth has come industry recognition for MPC, with the last three years being more creatively awarded than at any other time in the company's history. MPC's creative portfolio is a testament to Mark's commitment to the critical importance of storytelling, artistry and innovation, all at the heart of MPC's core values and ambitions.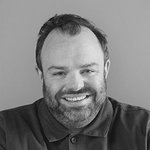 Rick Brim
Chief Creative Officer, adam&eveDDB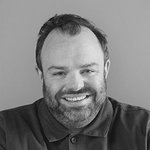 Rick Brim
Chief Creative Officer, adam&eveDDB
Richard Brim is CCO of adam&eveDDB, one of the most consistently creative agencies on the world stage. Whilst Brim has been at the agency, adam&eveDDB has been Cannes Agency of the year twice (2014 & 2018) with7 Grands Prix, and the Top UK Agency every year. Last year the agency was named Campaign's Agency of the Year for the fourth consecutive year and the Gunn Report's Most Awarded Agency in the World for the fourth time, making it the most successful Creative Agency in the Report's history. This year, adam&eveDDB along with their predecessors BMP and DDB were this year awarded Campaign'sAgency of the Semicentury.
Recent highlights include creating a new move in FIFA 18, Skittles giving up its rainbow to Pride with 3m white packs sold and Project84 campaign for CALM, which resulted in the appointment of the first ever Minister of Suicide Prevention.
The agency also commissioned a genetic study to find out if Marmite's long-standing strategy of 'Love it or Hate it' is actually true, which it is. Moreover, Oscar winner Danny Boyle borrowing the agency's award-winning Shoplifters campaign for Harvey Nichols for his iconic 'Choose life' monologue in Trainspotting 2 (agencies normally steal from films, not the other way around).
Rick also leads creative on the agency's Christmas campaigns, including the world famous John Lewis Christmas campaign, H&M (including the award-winning holiday campaign directed by Wes Anderson), Waitrose & Partners too name a few. He is also the second most awarded parent in the Brim household and this something he wishes to rectify.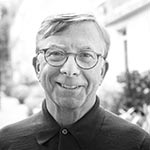 Robin Shenfield
Chairman, Monterosa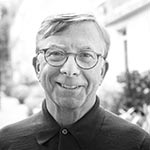 Robin Shenfield
Chairman, Monterosa
It's never been more important for creativity in advertising to have a voice. The Arrows is singularly focused on being this advocate and for stimulating excellence in the industry.
Robin is the co-founder and former CEO of The Mill, a visual effects company associated with some of the most awarded work in advertising for over 30 years. Robin grew the company from a 30-person start-up to a 1,100-stong group of artists, directors and producers with studios in London, New York, Los Angeles, Chicago and Berlin. He also acted as the Executive Producer for the VFX on Ridley Scott's Gladiator which secured an Academy Award for Visual Effects for The Mill's feature division in 2001.
Since stepping down from The Mill in January 2020, Robin has maintained an active interest in the industry as Chairman of three different companies spanning virtual production technology (NCAM), interactive video (Monterosa) and digital cinema (Eikon).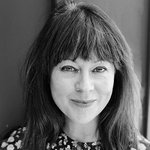 Shananne Lane
Executive Producer, 4Creative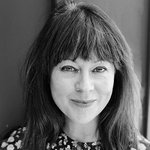 Shananne Lane
Executive Producer, 4Creative
Shananne is Executive Producer at 4creative, Channel 4's multi award winning Agency and Production Company which is responsible for all of Channel 4's advertising.
As one of 4creative's founding staff Shananne has been responsible for delivering an enormous body of work across the Channel 4 portfolio, from traditional commercials, brand campaigns, print and digital, to full Channel launches and rebrands.
She has always pushed the creative remit of 4creative, striving to lift work way above what was once just seen as tv promos, to Cannes Gold Lion and Black Pencil worthiness by creating cultural potent work that challenges perceptions and celebrates diversity.
Shananne is extremely proud that 4creative has thrice been awarded 'Best achievement in Production' at the Craft awards and have twice been awarded The Cannes Grand Prix for both Paralympics campaigns.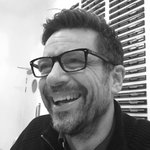 Simon Cooper
Joint MD & Partner, Academy Films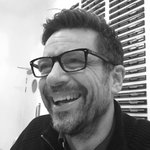 Simon Cooper
Joint MD & Partner, Academy Films
For over 40 years the Arrows have been the most relevant, respected and exciting of the annual awards, celebrating the craft and creativity at the heart of the British advertising industry. I'm immensely proud to be part of the board as the Arrows continues to evolve and maintain its relevance under Clare and Jani's Chairmanship.
Simon joined Academy Films in 1985, two years after it was set up. In his 30 years in the industry, Simon has played a key role in the development of some of the industry's most famous names, including Jonathan Glazer, Frederic Planchon, Seb Edwards and Martin De Thurah, all of whom started their careers (and remain) at Academy.
Having produced some of advertising's most iconic moments, including a young couple careering through solid walls in Levis; a tower block exploding in a cacophony of painted Sony colour and ice-skating priests rescuing bottles of Stella, he continues, with partner Medb Riordan, to launch and nurture the directing stars of the future whilst maintaining the exacting creative and production standards for which Academy is famous.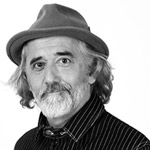 Tony Davidson
Executive Creative Director/Partner, Wieden+Kennedy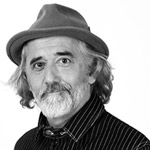 Tony Davidson
Executive Creative Director/Partner, Wieden+Kennedy
I have always been passionate about the crafting of ideas. How you make people feel is as important as what you say. This country has some amazing crafts people. With budgets being cut and shorter timelines, the impossible triangle of good, fast and cheap is being severely tested. For that reason, it is more important than ever that we celebrate the amazing work made by these incredible masters of their craft.
Tony Davidson, Executive Creative Director at Wieden+Kennedy London, puts much of his creativity down to his late father who was an inventor in the 'Heath Robinson' mould.
Throughout his career he has been fortunate enough to work under and alongside some of the industry's most talented folks at BMP, Leagas Delaney and BBH.
In 2000, Dan Wieden offered Tony the Creative Director role at the then failing Wieden+Kennedy London. Helping turn a struggling ship around and building a creative culture that cares about its people as much as the work, is the thing he is most proud of.
Great work is not possible without brave clients who trust you. They are the reason why he has been able to produce effective, award-winning campaigns including Crookes Healthcare's 'Optrex', Volkswagen's 'Dealers', Levi's 'Flat Eric', Nike's 'Run London' and 'Nothing Beats A Londoner', Honda's 'Power of Dreams', Lurpak's 'Good Food Deserves', Three's 'Silly stuff. It matters' and Formula 1's global rebrand 'Engineered Insanity'.
He was made President of D&AD in 2007 and Global Partner of Wieden+Kennedy in 2009.
He believes creative minds can solve all sorts of problems and is keenly pursuing these as the advertising landscape changes. He recently completed an art project with Turner Prize Winner, Gillian Wearing.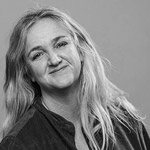 Tracey Cooper
Executive Producer, Riff Raff Films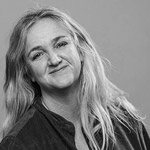 Tracey Cooper
Executive Producer, Riff Raff Films
Serving on the Arrows board has been an energising experience and I am constantly amazed at how consistently enthused everyone is. 20 years in (for me) and the industry is still finding new and fresh ways showcasing talent and ideas and being involved in rewarding the best of that work is really rather fun!
Tracey Cooper is the Executive Producer behind some of Nexus' most celebrated work, spanning commercials, short films and interactive. She has a demonstrated history of working in the animation industry and is skilled in FilmProduction, pre-production, visual effects, short films, and animation.
After studying Film Theory at Kent University, Tracey furthered her study by gaining a Masters in Film Production at Christchurch. She began her career at multi-award winning Blink, rising through the ranks from runner to Head of Production where she specialised in live action and VFX, working with Directors including Dougal Wilson and Doug Foster.
From Blink she moved to Stink, where she partnered with Bafta winning director Gaelle Denis on high profile work for Nike, Du Pont, and Coke.
She joined Nexus in 2010 with the opportunity to work with Bafta winning and Oscar Nominated & Cannes Grand Prix winning Directing duo, Smith and Foulkes. The three of them soon forged a strong alliance and have been responsible for some of the most talked about commercials work over the past 9 years. Their award stash includes every piece of silverware going from British Arrows' Gold, Webbys, Clios, Sharks to Cannes Lions and everything in between. Notable work includes Honda 'Hands' for W&K, Channel 4's 'Stand Up To Cancer', Adam&Eve's Temptations', BBC''s 'Sprout Boy' Christmas campaign, Wimbledon and the interactive storybook app 'Radio Jones'. Most recent work has been for BBC winter Olympics, which recently picked up a Bafta, and a beautifully crafted 2d 90 sec film for Fender and Jimmy Page.
Tracey also volunteers for Speakers for Schools, a charity which encourages high profile people in their chosen industry to visit pupils in areas of the country with little access to such insider insight.