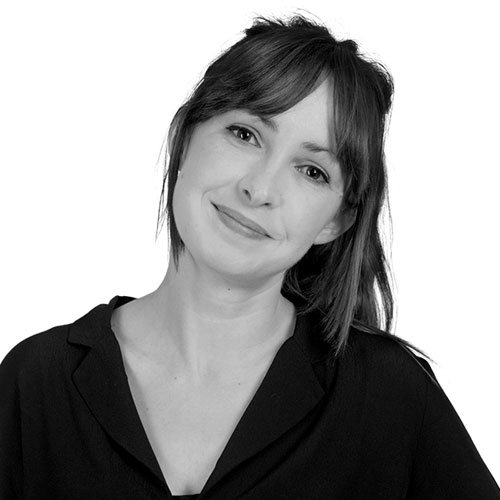 Hollie Walker
Creative Director, Wieden+Kennedy
It's about the brave work; the work that stands out. It could be moving, entertaining, funny, surprising... it's about the work that makes you feel something.
Hollie has worked at Wieden+Kennedy London for over a decade now, where she joined straight out of Central Saint Martins college. When you've been somewhere that long you get the privilege of working across a whole load of different brands, alongside an incredibly talented bunch of people, who have helped create some of her most recognised work including Lurpak's 'Adventure Awaits' Three's 'Moonwalking Pony' and Cravendale's 'Cats with Thumbs'.
She's now a Creative Director on TK Maxx, Homesense & Three Mobile overseeing provocative and entertaining campaigns that try to make the most of all the new tech innovations and different channels we have to play with.
She's been on some 'creative people' lists, picked up a bunch of industry awards and had the pleasure of sitting in dark rooms judging them too. She is equal parts excited, honoured and terrified to be chairing this year's Arrows.